My New Pair Of Sandals
-> Día de calor como ningún otro en todo el verano, si es que parece que ahora que ya estamos a puntito de entrar en el otoño vienen los días de sol y calor característicos del verano.
Así aprovechando el buen tiempo salí a dar una vuelta y a tomar un helado con mi falda fucsia que ha sido una gran aliada en mi armario.

-> It's hot outside. Now that Fall is almost here, the weather is nicer than it was in July or August. I went out for an ice-cream and I thought: it's the perfect time to wear my new pair of sandals. I got them in sales, the original prize was 29'95 euros and I got them ofr 5!! It was a really nice deal.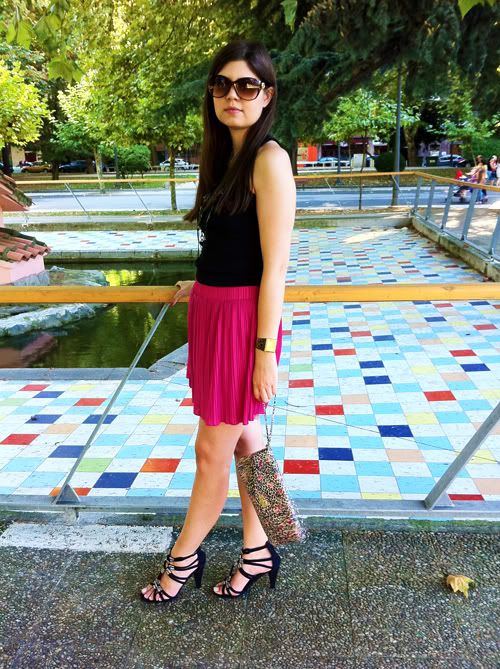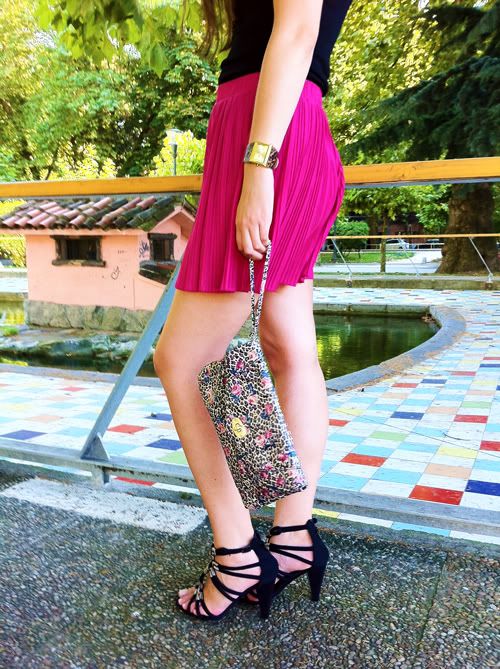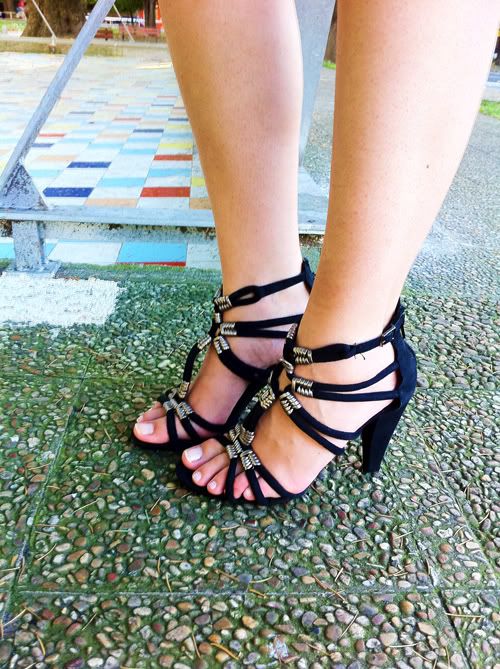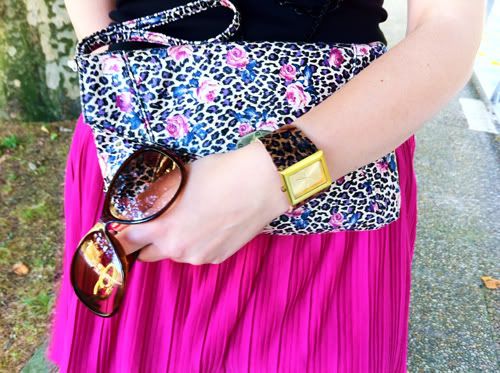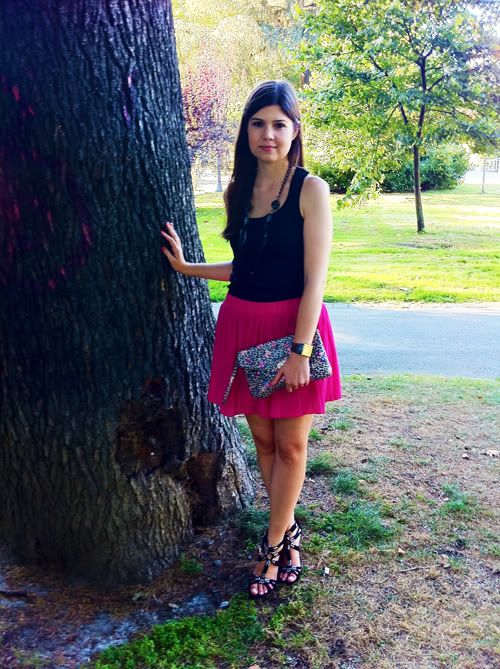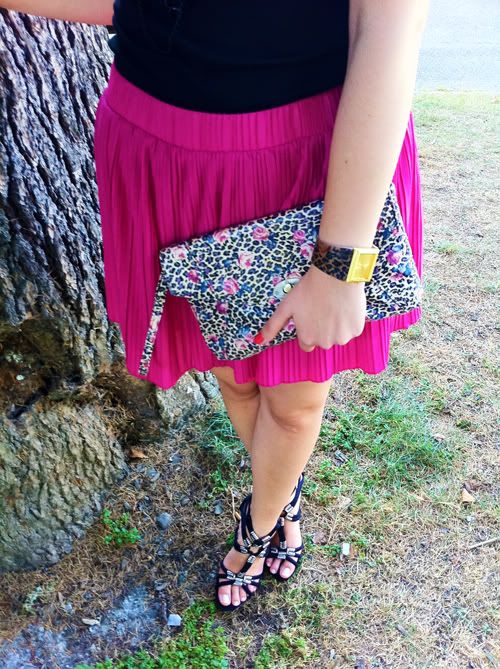 TEE: pull & bear (ss'11)
SKIRT: zara (SS'11)
SANDALS: marypaz (ss'11)
CLUTCH: forever21 (ss'11)
WATCH: stradivarius (ss'11)
SUNGLASSES: H&M (ss'09)